Download the new App Accademia Cittadella Nicolaiana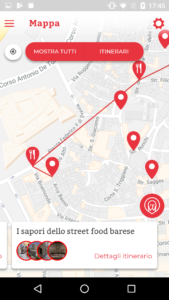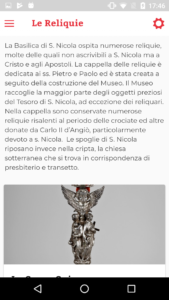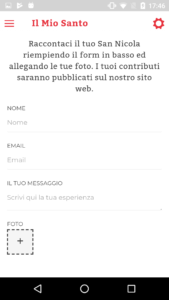 The App created by the Accademia Nicolaiana to let you know better the history of St. Nicholas and the Citadel.
For tourists who want to visit or are visiting Bari
Interactive, you can deepen the tourist routes, religious, food and wine.
In the Gallery you can find images of relics and sacred places.
If you use the "voice" mode you can listen to prayers, history, anecdotes and curiosities about the life of St. Nicholas. The App offers important ideas for meditation.
In the App Accademia Cittadella Nicolaiana there are prayers in Russian to show how St. Nicholas is an ecumenical saint, the Catholic Church and the Orthodox Church.
Select the Android or iOS (Apple) icon to download the APP directly from your store.